Punctuating Speech Lesson Year 5 & 6 (Perfect for an Interview)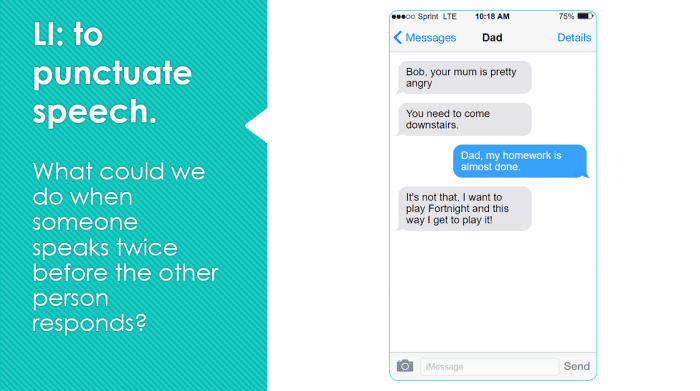 This lessons helps pupils place inverted commas in the correct place by helping 'Bob the Emoji' use text messages to demonstrate what is spoken and where to place dialogue tags.
In addition to inverted commas, pupils also learn where to place commas and capital letters in order to fully punctuate their speech when writing. The higher attainers can also punctuate extended speech using text messages on their worksheet.
This technique of teaching speech punctuation really helps pupils correctly punctuate speech in a fun and engaging way.
Resource bundle includes:
A comprehensive PowerPoint with an AfL opportunity at the start
A worksheet differentiated three ways
An similarly themed SEN worksheet