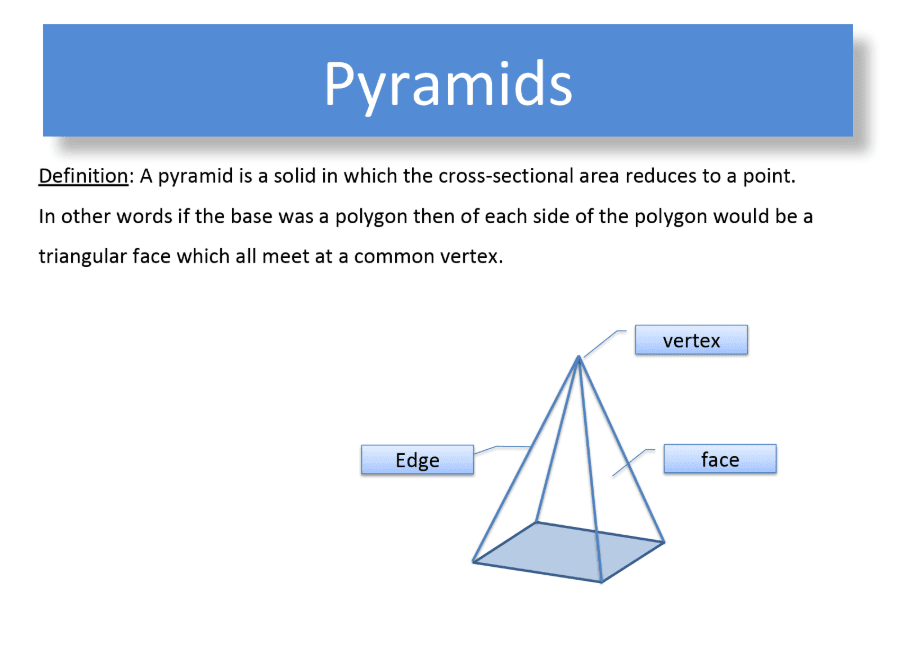 Types of Solids Lessons and Worksheet
There are approximately four lessons of work here which include the knowledge of Prisms, Pyramids and Spheres.
I tend to get the students to copy the examples into their books. Then when they start the worksheet they have something to look back at for guidance.