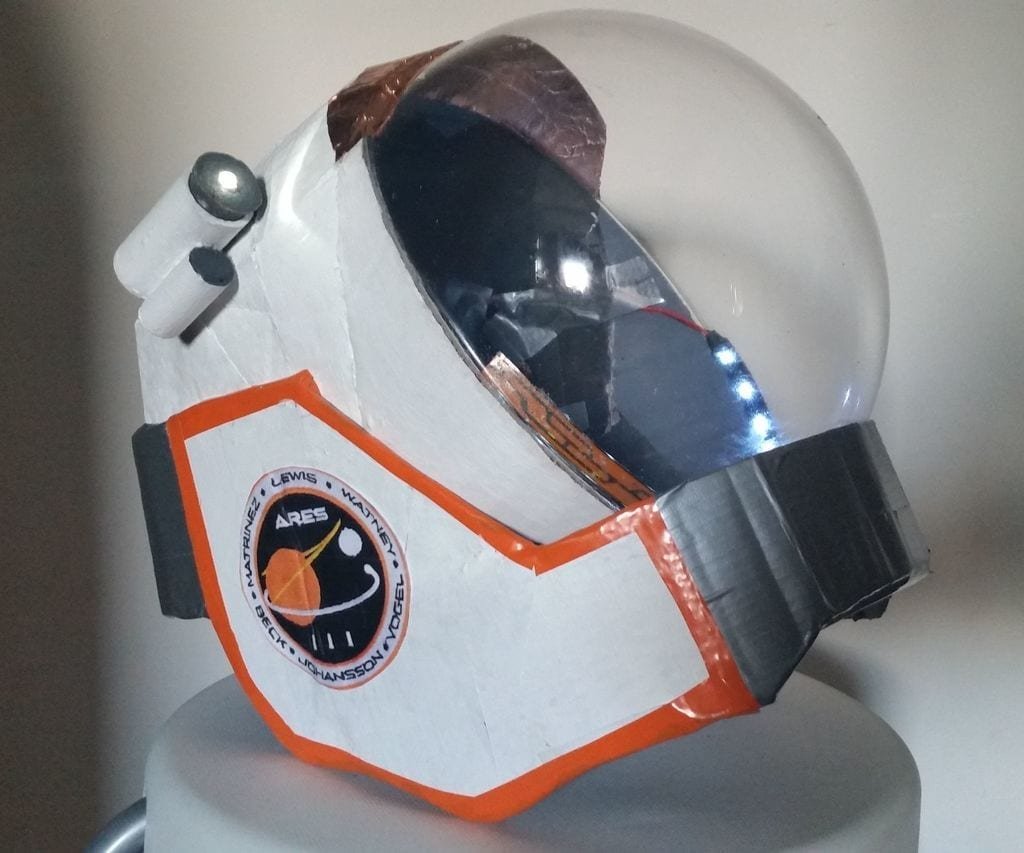 Space Topic – Art and Design Lesson 5 & 6 – Making an Astronaut Helmet
These lesson plans for Years 5/6 follow on from those found here and gets pupils to add any attachments they need to their papier mache space helmet, add colour and finalise their helmet.
Pupils discuss as a class the special equipment an astronaut might need whilst working in space and to describe what this equipment may look. Pupils refer to their plans and follow the techniques described in the lesson plan to shape and add their attachments to their helmet.
Pupils then add any other attachments they had originally planned to include using card, straws, clear plastic and anything else they want to use.
Finally, they write a review of their helmet commenting on the use of shapes, colours and materials and assess how closely their helmet matches their original design.