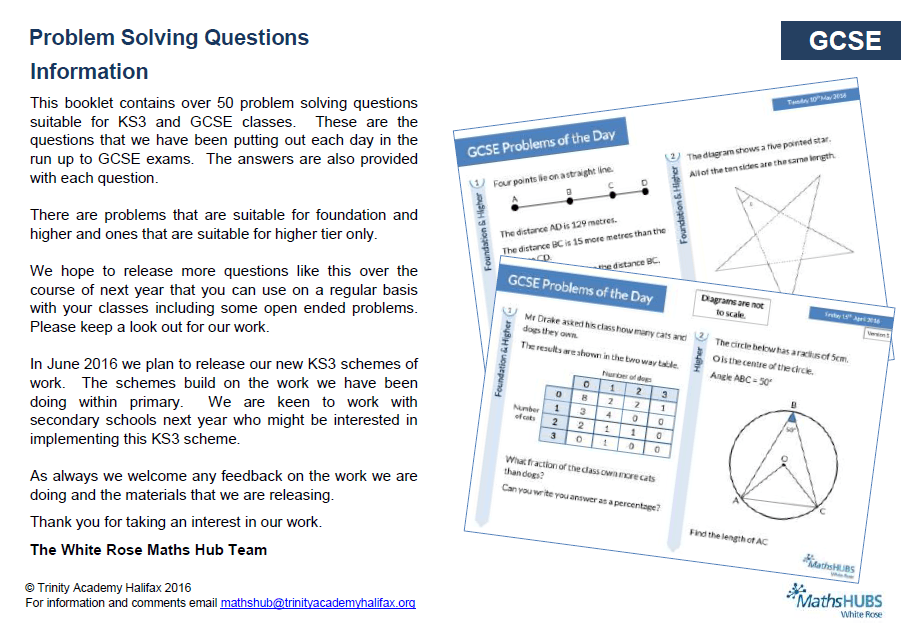 GCSE Problem Solving Questions of the Day
This booklet contains over 50 problem solving questions suitable for KS3 and GCSE classes. These are the questions that we have been putting out each day in the run up to GCSE exams. The answers are also provided with each question.
There are problems that are suitable for foundation and higher and ones that are suitable for higher tier only.
We hope to release more questions like this over the course of next year that you can use on a regular basis with your classes including some open ended problems. Please keep a look out for our work. 
In June 2016 we plan to release our new KS3 schemes of work. The schemes build on the work we have been doing within primary. We are keen to work with secondary schools next year who might be interested in implementing this KS3 scheme.